INFO | PRICING | HOW TO BOOK
Julie's particular attention to your wedding is paramount, and with over 20+ years of experience and knowledge, she has developed a unique style of wedding photography that is unobtrusive and discreet, with a minimum of formality. With unlimited telephone and email support before, during and after your wedding, Julie ensures your wedding photographs reflect the spirit, emotion, fun, and romance of your day.

Wedding Brochure & Price List – 2018/2019
To open and view Julie's latest Wedding Brochure and Price List please get in touch with Julie for the password to download and open the brochure. (Tel: 01226 718 153 or email [email protected])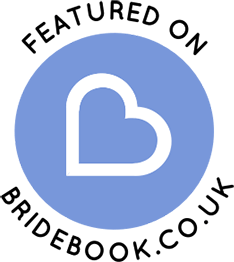 BOOKING FORM – D

ownload the Booking Form (PDF) and then simply complete where applicable, sign, scan and return the booking form via email. A booking fee of £250 is required to secure Julie's photographic services for your wedding day. If you are not sure of which photography collection you would prefer then please leave this option blank and decide nearer the date of your wedding.
Please note, Julie is available to travel throughout the UK and Europe to photograph weddings.
Download PDF Booking Form – [click here]
To view the Online Gallery please enter the PIN number and Password as given to the Bride & Groom.
N.B.: Like all wedding photographers, we have to work on a "first come, first served" basis. Julie only undertakes a maximum of eight weddings per year, bookings and availability for weddings during 2018 and 2019 are limited and only CONFIRMED upon receipt of the completed booking form and deposit of £250.
Early booking is highly recommended to ensure that Julie Oswin can photograph your wedding. We therefore STRONGLY recommend that once you have booked your preferred wedding venue and secured the wedding date, you then book all other services, including your photographer, as soon as possible. Please note it is advisable at least a year or more in advance, which may seem like a long time, but like other quality wedding service providers, Julie does get booked well in advance. Get in touch as soon as you can to avoid disappointment.
An appointment to discuss your forthcoming wedding or a quotation, unfortunately, does not constitute a confirmed wedding booking. Should another couple require the same day – the couple who provides the completed booking form and retainer will be deemed to have booked this day.